Since 2002, we have provided the very best in running coach services and education to hundreds of runners all over the globe
ZAP Endurance Coaching is a running coach service for runners of all levels and all distances. Our passion is distance running, and sharing our knowledge to help people of all ages and abilities reach their goals is our mission. No matter how experienced, everyone needs guidance in their daily running to maximize potential, stay injury free and most importantly, keep it fun.​
The heart of our philosophy is based on an individualized approach to training and a 1-on-1 relationship between running coach and athlete.
1-on-1 Personal Running Coaching
Running coaches will develop an individualized, daily training program geared toward meeting your goals. Your running coach is available for unlimited communication via email, phone, and text. With unlimited access to your running coach you are able to consult about racing strategy, work training around your busy schedule, and address any questions you have along the way.
Cost: $165/month
For a fee of $165 a month Coach Matt will be available for unlimited email and phone contact and training consultations. He will use an initial consultation to learn about your training, racing background, and goals. From there he will develop a training program appropriate for you. You will then start to receive your personalized daily plan and provide feedback on your training. The feedback you provide is vital to the development process and allows Coach Matt to tailor each week of training based on what he sees in the previous weeks. The ZAP Endurance Coaching philosophy focuses on aerobic development and keeping runners healthy so they are able to train consistently. The optimal way to meet these philosophical tenants and reach your personal goals is different for everyone.
Customized Plans
ZAP Endurance Coaching provides personalized 12, 16, or 20-week training plans. Through an initial consultation your running coach will create a customized plan based on your goals and background. Once you have the plan you're off and running!
12-week program: $200
16-week program: $250
20-week program: $300
---
ZAP Endurance Coaching also offers personalized 12-week, 16-week, and 20-week training plans. The training plans are a daily schedule developed after a personal consultation with a ZAP Running Coach. These schedules do not include continuous interaction with Coach Matt. However, they are tailored specifically for you. We will use a training consultation to learn about your background as well as your goals.
From there we will develop a personalized daily training plan. The training plan will include a training schedule for you to follow and detailed explanations of all the workouts. The length of the program depends on your preference and you should take into account your fitness ahead of time. If you need some guidance getting started, you may want to consider the 20-week plan. However, if you have been running regularly and have a goal race within the next 3 months, the 12-week plan might be the most appropriate.
Video Analysis
The video analysis is an in-person consultation designed to improve running specific stability, mobility, and posture.
The session will include a video analysis as well as a functional movement assessment. After the assessment participants will be provided a specific strengthening and mobility program that targets individual needs. These sessions are performed by Coach Matt LoPiccolo in the Apex, NC area only.
Cost: $135/session
There are number of important components involved in improving your running performance. However, stringing together consistent blocks of healthy running is the most important part of improving your performance. In order to do this you need to have a proper training program in place that allows for an intelligent progression in workload. But running mechanics and form are also important. Without the proper foundation of strength and stability any runner is at an increased risk of injury. Improving running mechanics through targeted strength, stability, mobility, posture, and drills will reduce the risk of injury. It will also improve your running efficiency (which makes you run faster!).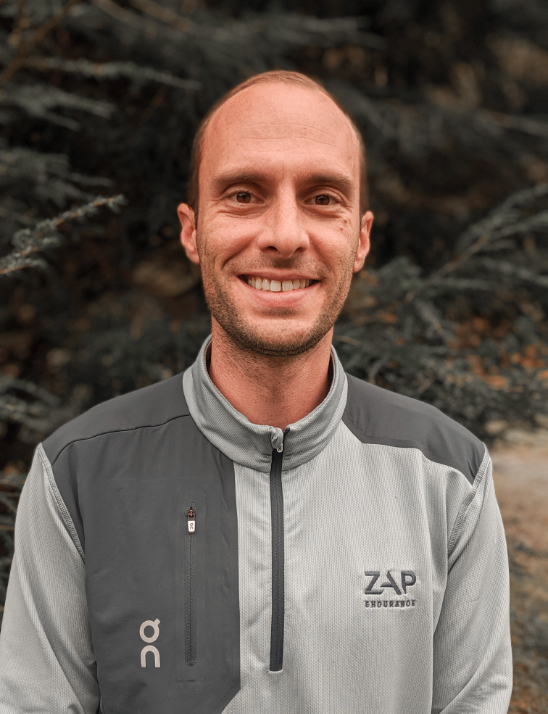 Meet Your Running Coach
Coach Ryan
Ryan has been on the ZAP Endurance Coaching staff since 2010. In his time on the coaching staff ZAP has had 16 Athletes Qualify for US Olympic Trials, 3 World Championship Appearances on Team USA, 10 Club Record Performances, the 2010 and 2014 National Club Cross Country Team Championship, and over 2 dozen Top Ten Finishes at USATF Track and Road Championships. Ryan has taken his knowledge from years of competing at a high level as well as working with some of the best athletes in the nation and applied it to great success coaching athletes of all ages and abilities.
Ryan has coached dozens of athletes to Boston Marathon Qualifying times, multiple athletes to top 10 national age group finishes, guided a number of people to their first marathon and half marathon finishes and countless runners to personal bests at all distances.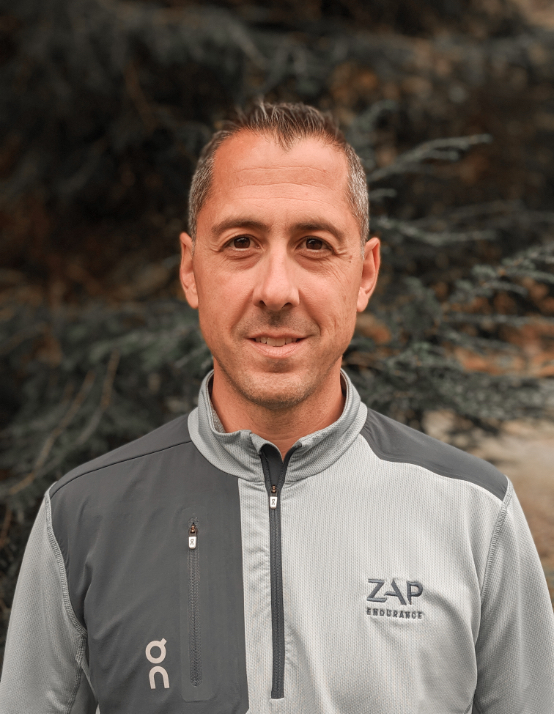 Meet Your Running Coach
Coach Matt
Matt joined the ZAP Endurance coaching staff in May of 2017. As a ZAP Endurance Coach LoPiccolo applies his vast coaching experience and knowledge in working with athletes of all ages and abilities from around the country. Prior to ZAP LoPiccolo spent the previous 4 years as an assistant coach at Duke University and 13 years as the head coach at SUNY Oneonta. The former SUNY Plattsburgh All-American brings an abundance of experience to the ZAP coaching staff. During his time at Duke LoPiccolo founded and directed the Blue Devil Track Club where he worked with athletes at every level from youth track and field athletes to master's distance runners.
As the head coach at SUNY Oneonta, his student-athletes earned 41 Division III All-American awards, 5 of which were also NCAA Champions. LoPiccolo coached 114 SUNYAC Individual/Relay Champions and 23 ECAC Champions in 11 years. His crowning team moments occurred when the Red Dragon women placed 3rd in the country at the 2006 NCAA Outdoor Championships, in only their 4th year as an NCAA sport.